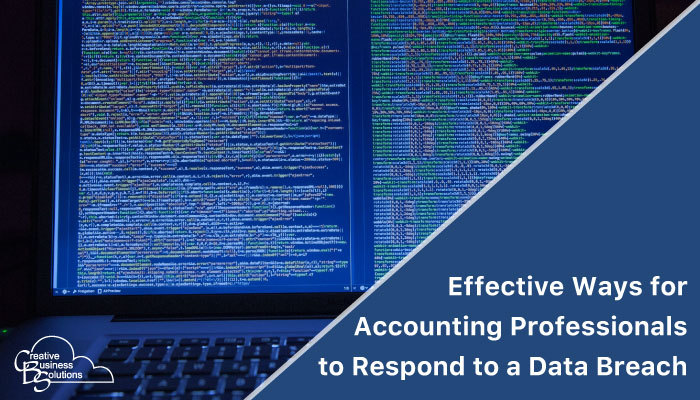 In an era where remote work is getting increasingly more normal, and a large variety of workplaces are being integrated into the hybrid workforce, ensuring that your computer's personal and professional data is fully protected is an essential part of your job.
Before our CSB team discusses what to do if your computer system is breached, you will want to determine that your computer is a clean PC that has not already been hacked. There are inexpensive applications that will scan and clean your computer to be sure there is no malware already infecting it. Additionally, if you are loading a virus protection application, it will perform a scan of your system and clean up any problem software, get rid of junk files, and remove leftover temporary web browsing files.
How to Know a Breach Has Occurred on your Computer
After taking precautions like buying proper anti-virus software, you find that you are experiencing a breach. What should you do? First, you need to know that you've genuinely been hacked.
The following is a short list of events that may indicate a breach has happened on your device:
- Your passwords to your computer suddenly stop working.
- Your virus protection software that you have installed has been deleted or disabled from your computer.
- When browsing, you start seeing many unusual browser pop-ups, URLs you enter are redirected to different webpages that seem sketchy, or your Home URL is automatically changed to one from another website.
- You are suddenly missing files that could be important.
- You experience constant or regular crashes because the system has become unstable.
- Your computer is running extremely slow, even though you have a lot of memory and disk space.
- You get locked out of your computer altogether because it says your password is invalid.
Responding to the Breach on your Computer
After a breach on your computer has occurred, the best defence against it is shutting down the computer in question or alerting your company's IT provider. Many experienced hackers know that most individuals do not back up their systems regularly, so the malware may execute as soon as it downloads onto the computer. Alternatively, the malware may not run for several weeks or months after it downloads, so it will be on all backups to help stop a simple recovery by reloading. In that scenario, the malware executes again after you've restored everything. We recommend consulting an IT professional in most cases.
Conversely, if your computer or device is not dead or infected with ransomware and still runs well, the first thing you may want to do is change all your passwords on all accounts and alert your management staff. We recommend picking a different and strong password for each account, user, and application. Using a password management tool will be very effective in assisting in creating and storing your new strong passwords. Also, it is always a great idea to turn on two-factor authentication. These steps will stop the hacker from reentering your system or network using the old password.